Auntay Gorden's Junkplace FOREVER!!
In the future, I may shut down the website, because I may decided to quit using computers but will need to spent some quality time doing something else for the rest of my life. And I can't keep making more pages and blogs forever, based on some projects I'm planning on doing for the future.
The blog pages are fake! Some of them can be real. Feel free to comment and what do you think of my fake website.
Oh, there are also fake comments on many blog pages as well. Lol!
Everything began on June 18, 2009!
Happy 1st Anniversary! - June 18, 2010
Happy 2nd Anniversary! - June 18, 2011
Happy 3rd Anniversary! - June 18, 2012
Happy 4th Anniversary! - June 18, 2013
Happy 5th Anniversary! - June 18, 2014
Happy 6th Anniversary! - June 18, 2015
Happy 7th Anniversary! - June 18, 2016
Happy 8th Anniversary! - June 18, 2017
Contents
Series
What's new
Main article: Wiki News
or
Main article: User blog:Ceauntay
Contribute to this wiki
To write a new article, just enter the article title in the box below.
Not sure where to start?
Featured article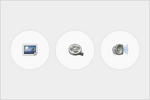 Fill me in with the first paragraph of an article that you wish to feature. Don't forget to include a link to the article so your visitors can read the whole thing.
Featured Video
Use this section to show a featured image or video
Ad blocker interference detected!
Wikia is a free-to-use site that makes money from advertising. We have a modified experience for viewers using ad blockers

Wikia is not accessible if you've made further modifications. Remove the custom ad blocker rule(s) and the page will load as expected.