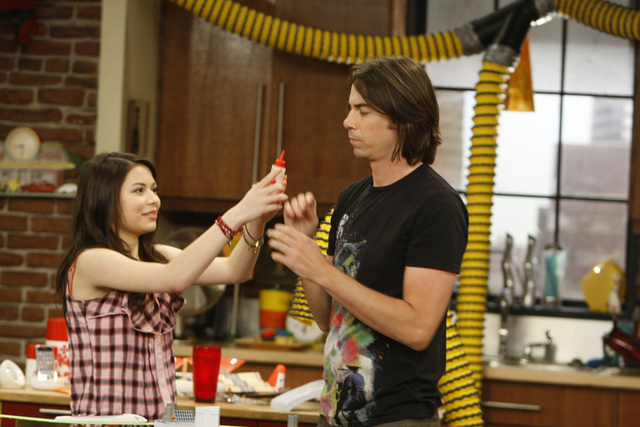 New characters from the upcoming iCarly: The Sequel will be featured. But there are Miranda Cosgrove and Jerry Trainor's brand new love interests.
Miranda Cosgrove's new love interst will be played by Scream 4 hunk Nico Tortorella. Carter Jenkins is originally going to play as the character, but the 22-year-old has replaced the 19-year-old Valentine's Day actor for the role. Jessie McCartney is Cosgrove's former love interest from iCarly: The Movie.
Jerry Trainor's new love interest will be played by Twilight babe Kristen Stewart. After completing The Twilight Saga, she decided to start into another film after them such as playing the role as an actor's love interst. Kendra Wilkerson is Trainor's former love interset from iCarly: The Movie.
And those are the people who are playing as Cosgrove's and Trainor's new beaus. iCarly: The Sequel hits theaters on July 27, 2012. Filming begins in August.