Comments

0
Miranda Cosgrove surprises fan in Los Angeles during secret iCarly: The Sequel screening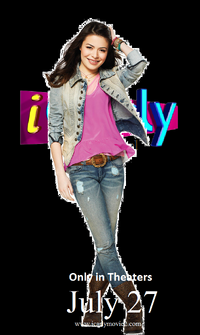 Miranda Cosgrove secretly surprised her fans in Los Angeles on Friday (July 27) when they are screening the premiere of Cosgrove's new movie, iCarly: The Sequel.
The 19-year-old has planned to surprise fans to see them flocking to theaters to watch her latest project. She recently finished filming TV series iCarly last month.
This fall, Cosgrove will be attending to USC college and is looking foward to try different things.
iCarly: The Sequel is in theaters now.